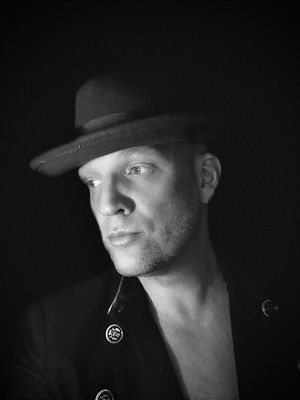 Biography
Patrick has established himself as one of the most engaging and versatile performers on the music scene today, adapting a unique piano style to his signature vocals and powerful songwriting. 
Currently performing and recording with his band as well as solo performances, Patrick has sold out the major venues all over Los Angeles such as B.B King's Blues Club, The Roxy Theater on Sunset, and the Viper Room, just to name a few. Patrick has also performed internationally in over 12 countries and in cities such as Paris, London, and Florence, in St. Paul's Cathedral and in the Madeline in Paris. 
Patrick has performed with and for many major artists and also entertained for many major events throughout the U.S as the featured entertainer including Honoring Tommy Lasorda, The Miss Missouri Pageant, The John Edwards Presidential Campaign Celebrity Bel Air Fundraiser, a Presidential Campaign's Beverly Hills Fundraiser, and in private events with Natalie Cole, REO Speedwagon, Olivia Newton John, Barry Manilow, and Barbra Streisand. 
Patrick was privileged to meet one of his life-long musical idols 16 time Grammy-winning legendary producer David Foster and has had the honor of working and performing with him in various concerts and fundraisers that included artists such as Josh Groban and Michael Buble, and collaborative arrangements for other artists over the years. 
Patrick has had original music featured on network television which led to him being invited to join ASCAP. 
In 2009, Patrick was asked to be the featured entertainer for the L.A Chamber of Commerce Inaugural Dinner at the Nokia Theater at L.A. Live. At the premiere event, Patrick performed songs from his album LEAVING CALIFORNIA to the over 1,300 VIP guests including Los Angeles Mayor Villaraigosa. 
Patrick's debut CD, released in 2009, LEAVING CALIFORNIA includes the self-penned single and music video "Leaving California" and the Leonard Cohen song "Hallelujah" which have been met with successful sales and radio play around the world. His debut album LEAVING CALIFORNIA was produced by Jorge Vivo, who has worked with artists such as Seal, Bono, Christina Aguilera, Andrea Bocelli, Sum 41, Mary J. Blige, Celine Dion, Josh Groban and Beyoncé. 
In 2012 Patrick released a remix of Leaving California and a music video directed by Conor Hanratty. 
His new album "Forty Days and Forty Nights" was released in the summer of 2014 produced by The Structure who have worked with Alicia Keys, Lil' Wayne, Ludacaris and Gladys Knight. The single "Home" has been met with worldwide radio play and sales. 
In 2014, Patrick was approached by 4x Olympic Gold Medalist Greg Louganis about writing the music for a new stage musical in development about his extraordinary life. Patrick and Greg along with script writer Judy Norton have been collaborating over the last few years to bring the story to the stage in the near future. 
Patrick's single and music video "The Other Side" was released in 2022 with excellent reviews and worldwide sales. 
In 2022, Patrick began a weekly concert series with fan-voted songs called SUNDAY SONGS. It has grown to over 10,000 plus views per week on all social media platforms, and a full length album based on those songs will be released November 2023.