May 22, 2014
Patrick Alan Casey To Play 2014 El Dorado Springs Picnic
Local native Patrick Alan Casey will return to El Dorado Springs to perform Saturday night, July 19, at the annual El Dorado Springs Picnic.
Patrick has sold out the major venues all over Los Angeles such as B.B King'sBlues Club, The Roxy Theater on Sunset and the Viper Room, just to name a few. Patrick has also performed internationally in over 12 countries and in such cities as Paris, London and Florence, in St. Paul's Cathedral and in the Madeline in Paris.
Patrick has performed with and for many major artists including Dave Grohland and Colbie Caillat. He also has entertained for many major events throughout the U.S as the featured entertainer including Honoring Tommy Lasorda, The John Edwards Presidential Campaign Celebrity Bel Air Fundraiser, The Newt Gingerich Beverly Hills Fundraiser, and in private events with Natalie Cole, REO Speedwagon, Olivia Newton John, Barry Manilow, and Barbra Streisand, just to name a few.
Patrick was priviliged to meet one of his life-long musical idols, 16 time Grammy-winning legendary producer David Foster and has had the honor of working and performing with him in various concerts and fundraisers that included artists such as Josh Groban and Michael Buble, and collaborative arrangements for other artists in the past few years. Patrick counts working with David as one of the highlights of his musical career. Patrick was then asked to have his original music featured on the FOX TVseries "Princes of Malibu" in 2005, in which he also appeared, which led to him being invited to join ASCAP (The American Society Of Composers, Authors and Publishers) of which he is a proud member today.
In 2009, Patrick was invited to the biggest performance of his career. He was asked to be the featured entertainer for the L.A Chamber of Commerce Inaugural Dinner at the Nokia Theater at L.A. Live. At the premier event, Patrick performed songs from his album Leaving California to the over 1,300VIP guests to include Los Angeles Mayor Villaraigosa and Governor Schwarzeneggar.
Patrick's debut CD, released in 2009, Leaving California, includes the self-penned single "Leaving California" and the Leonard Cohen song "Hallelujah"which have been met with successful sales and radio play across the country. His debut album Leaving California was produced by Jorge Vivo, who has workedwith artists such as Seal, Bono, Christina Aguilera, Andrea Bocelli, Sum 41, Mary J Blige, Celine Dion, Josh Groban and Beyoncé.
In 2012 Patrick released a brand new radio remix of Leaving California the single and a music video directed by Conor Hanratty. He is currently in the studio recording his new album for release in the summer of 2014 produced by The Structure who have worked with Alicia Keys, Lil' Wayne, Ludacaris and Gladys Knight.
Patrick is very proud to be from Missouri and is looking forward to coming home to perform for everyone there at 8:30 p.m. Saturday, July 19.
For more information go to www.patrickalancasey.com.
R.I.A.A- Recording Industry Association of America
November 23, 2010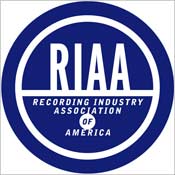 "incredible song and video..."
The Trevor Project - (It Gets Better)
November 22, 2010
November 19, 2010
Singer-songwriter Patrick Alan Casey makes a memorable recording debut with Leaving California, a terrific alternative adult rock CD filled with some of the most gorgeous, powerful rock ballads you're likely to hear this or any year.
In addition to its title tune (a song and performance that could coax tears from a stone), Leaving California also includes as exquisite a rendition of Leonard Cohen's "Hallellujah" as has been heard since the late Jeff Buckley's 1994 recording, as well as powerful renditions of VanVelzen's "Someday" and Casey's own "Insane," "Anymore," and "One More Day." Nine of Leaving California's fifteen tracks, subtitled The Sessions, have been recorded to replicate the sound of Patrick Alan Casey live in concert.
Casey's rich, resonant, slightly raspy rock balladeer's voice is one of the best around.
Kudos go also to producers Jorge Vivo and Kevin Lambert, and Casey's bang-up backup band.
Leaving California should be issued with a warning label: Listening to Patrick Alan Casey's album may prove addictive. I for one can't get enough.
--Steven Stanley
November 19, 2010
ITUNES
May 05, 2010
"

Leaving California is an album filled with emotion. One instant you're remembering your biggest heartbreak and the next you're filled with hope and joy of life. Patrick's voice not only is beautiful and fits his music perfectly, but it is unique and haunting. It is rare to find an artist who b
oth writes and sings with such depth of heart an
d passion. Truly a perfect album"
Album Review
July 10, 2010
"It's giving me goose bumps. Beautiful. Soulful! Honest! Sweet! And Deeply Moving! I am blown away...(his) voice evokes love and peace"
Review
May 01, 2009
"Really nice. Good Production. Good singing and good Song."
Review
June 23, 2010
"I am impressed... Very Talented!"
Review
June 24, 2010
"A very talented friend and my birthday twin! I love (his) work/art!"
Review
June 23, 2010
"When I first heard Patrick's voice my eyes lit up in a refreshing way. What a VOICE. His pure energy emanates beautifully and every note is lush. His take on Hallelujah is INCREDIBLE!"
Review
January 20, 2006
"If music is the language of the heart than truly Patrick's music is FROM the heart. I have been a fan of his for years."
October 20, 2009
A list of upcoming shows across the Southland, with on-sale dates in parentheses.

Nokia Theatre
Lady Gaga, Dec. 21 (Fri.)
The Roxy
Patrick Alan Casey, Nov. 14; KSM, Dec. 12 (now)

Club Nokia
Willie Nelson, Dec. 8 (Fri.)

Fox Theatre Pomona
NOFX, Dec. 4 (Sat.)

Fred Kavli Theatre
Willie Nelson, Dec. 9 (Fri.)

Echoplex
Billy Corgan, Nov. 8 (now)

House of Blues
Ice Cube, Dec. 11
Photo by Alex Wong / Getty Images
Media Interview
January 20, 2009
FOR IMMEDIATE RELEASE
Singer/Songwriter Patrick Alan Casey Invited to Play LA Area Chamber of Commerce VIP Event (Los Angeles) – The Los Angeles Area Chamber of Commerce has extended an invitation to singer Patrick Alan Casey (www.patrickalancasey.com) to perform original works from his debut CD, "Leaving California" for the 1,300 VIP guests at the Chamber's 120th Annual Inaugural Dinner.
The Inaugural Dinner is recognized as the premier business and civic leadership event in Los Angeles. Attendees include top business officials and executives, leading civic and opinion leaders, and the political leadership from the Los Angeles area, including L.A. Mayor Villaraigosa and Governor Arnold Schwarzenegger. "I am on the edge of being completely overwhelmed, in a good way, by the invitation," said Patrick Alan Casey. "This prestigious event will be the kick-off for my Inaugural CD launch in mid-June. To be asked to perform songs from my first album is an incredible honor."
For his first set, Mr. Casey has chosen to impart his creative vision to Leonard Cohen's beautiful ballad, "Hallelujah." He will be accompanied by the USC Jazz Ensemble. For his solo second set, Mr. Casey tweaked the title and lyrics of his original song, "Leaving California," to "Needing California." "When the Chamber suggested that the original title was not exactly a ringing endorsement for an event that promotes what is beautiful about LA and California, I didn't hesitate to create what will truly be a command performance song," laughs Casey.
For his third and final set, Mr. Casey will close out the premier event with "Someday," a truly inspirational piece that echoes his own personal journey of hope, in a time when hope is sometimes a rare commodity. "The songs that I selected for the event are all very personal for many reasons," said Casey. "And as I prepare take the stage on Thursday, I realize that this is what I have envisioned and worked towards my entire life."
Contact: Jake Kahle SomethingGAMING Partners, LLC Las Vegas 702 . 481 . 6954 When: Thursday, January 29, 2009 5:30pm Reception 7pm Dinner and Program Where: The Event Deck at L.A. Live 777 Chick Hearn Court Los Angeles, CA 90015
Review
January 23, 2006
Don't expect the watered-down new age sound of many classical musicians who "crossover," as the saying goes, to popular music. It would take a sophisticated ear to detect the essence of Wagner and Bartok. The average listener is more likely to pick up on the melancholy counterpoint of Tori Amos that underscores the heavy rock texture in songs like "Undone" and "Anymore."
Singer-songwriter Patrick Alan Casey would appreciate the comparison to the artist that changed the direction of his musical career. As a music student at Pepperdine University, he found Amos' style to be more "tangible and real" than what he was singing in school, he says. Casey subsequently decided to take his musical talent outside the classical circuit. But for Casey, writing and performing music is not just a career, but also a catharsis. "Every time I perform, I go through all those emotions again," he says. "If it wasn't for music, I would be in an institution."
His songs juxtapose introspective lyrics with a bolder sound. The result is a world-weary optimism that seeks to break through the barrier that separates us from each other by discovering the common ground in all of us: the soul – breathing hopes, fears, pain, pleasure, the human experience into each of us. It sounds like the requisite amount of angst for someone who also happens to be academically certified to play his instrument.
February 07, 2002
Casey connects with audience
Two roads diverge in the woods, and senior Patrick Alan Casey still isn't sure which one he will take.
"I'm torn between singing classical or my own music," Casey said. "It's really hard because I'm trying to figure out which direction I really want to go."
The vocal performance major has one of the male leads in Pepperdine's Rossini "Barber of Seville," singing the bass role of Bartolo Feb. 21 and 23 in Smothers Theatre. It is his fourth major production with the Flora L. Thornton Opera Program, in addition to his performance in the West Coast premiere of "The Philosopher's Stone," a semi-staged concert version in Raitt Recital Hall in October.
Between his other major operatic performances as an undergraduate at Seaver, Casey took two years off to work on his own music, composing and performing 12 tracks on his CD "Silent Prophecy" and putting on numerous shows.
"(My music) is kind of along the lines of piano alternative with a little R&B and pop," Casey said. "It's similar to Tori Amos maybe or Ben Folds Five. It's like a culmination of everything that I have been through in my life and things I have perceived to happen in the future."
The highlight of Casey's sabbatical to his hometown of Eldorado Springs, Mo. was that he served as the featured entertainment for the Miss Missouri pageant in 2000 and 2001. A friend in the pageant helped get him the job, which included dancers performing to Casey's music.
"I felt like a rock star for a second," he said of the experience.
The temptation to choose the rock star path is ever apparent as Casey is talking with Tantrum Entertainment about signing him and distributing the twelve-track "Silent Prophecy."
"I'm not really sure if I want to sign with them or not because obviously I'm not sure if I want that or not," said Casey, who has two other experimental CDs of his music. "That would be it. They would have me off touring and doing shows."
Right now, Casey is just excited to be performing in "Barber of Seville," which he started rehearsing this summer during the Florence opera program
"I think it is the most fun I've ever had doing any opera role," Casey said. "It's like being in a Looney Tunes cartoon."
His character, Bartolo, is a greedy old man trying to seduce the 16-year-old girl he is caretaker of, mostly because he wants a part of her wealth.
"He thinks he's really the — I can't say that word. He thinks he's really the stuff," Casey said. "He goes through all kind of scheming and planning to figure out how he's going to marry her and he ends up just getting schemed himself."
Director Dr. Henry Price choose this particular opera because of the exceptional low voices of Casey and seniors Daniel Peretto and Brian Speck, who are now in the opera program.
"Patrick has always shown a lot of tremendous raw talent, but this year his vocal talent has fallen into place far more than I ever expected," said Price, who added that Casey should have no problems getting into top graduate schools if he decided to take that route.
Casey loves to sing classical music, but he said there is a definite appeal to writing and performing his own music. A pianist and vocalist since kindergarten, he believes that music has a unique ability to connect with people, and to connect people with one another and with God.
"I would love to write music and have it put out there, either by me or by someone," Casey said. "And I would love to be able to like have someone come up and say 'I was going through this and that song really helped me through that time of my life or helped me understand that about myself.' That would be my dream."
Whatever road he chooses, Casey hopes to touch his audiences.
"I think it is important to do something with your life that means something," he said.
Sidebar:
Personal:
Patrick Alan Casey is a
senior vocal performance major from Eldorado
Springs, Mo.
Playing by ear:
Casey started playing the piano in kindergarten. "My family says we were somewhere and I heard the 'Star Bangled Banner' and I just came home and played it on the piano," he said. "I don't remember that and I am not sure I believe it. Whether or not that is true I don't know."
Pep productions:
Casey starred in the operas "Gianni Schicchi," "Hansel and Gretel," "The Magic Flute" and "The Philosopher's Stone." He stars in "The Barber of Seville" Feb. 21 and 23 in Smothers Theatre.
Hopeful graduate:
Casey is cramming in 22 units this semester and 19 over the summer sessions to graduate this year.
His hero:
Amy Grant. "It's sort of funny, my mom used to play her records when she was pregnant with me," Casey said. "She was just always (playing) when I was growing up and she is the reason I wanted to be a singer."
Best Amy Grant album:
"Behind the Eyes."
"She was going through a divorce and it was a more real, personal album and I appreciate that — when people almost let themselves be naked in order to allow their fans to really see how they feel about things."
Favorite movie quote:
"Whoever saves one life saves the world entirely" from "Schindler's List."
Solo performance:
Casey performs his senior recital April 5 in Raitt Recital Hall. He plans to sing classical arias, his favorite spirituals and a couple songs he composed.
© 2018 Patrick Alan Casey. All Rights Reserved.